Shopping Cart
Your Cart is Empty
There was an error with PayPal
Click here to try again
Thank you for your business!
You should be receiving an order confirmation from Paypal shortly.
Exit Shopping Cart
The New Millennial Gay Experience
Being gay in our emerging new world
| | |
| --- | --- |
| Posted on February 13, 2014 at 4:10 PM | |
By Dennis Stone
I remember seeing Gore Vidal on the "Tonight Show" and other talk shows when I was a kid. He was an extraordinarily intelligent man, a brilliant writer, a witty conversationalist, and a liberal of near-radical proportions. He was also monumentally pompous and, when provoked, quite vicious. I don't recall at what point I learned he was gay (well, sort of gay; more about that shortly), but in those days it was remarkable to see on television anyone who was identified as gay – that exotic and rather dangerous species of human.
Vidal wrote a series of gay-themed novels, the first of which, "The City And the Pillar," was published in 1948. (Among his more renowned works were "Myra Breckinridge" and the screenplay for "Ben-Hur.") He also had a lot of gay sex with anonymous hustlers and hookups (he claimed to have had sex with over 1000 men before he was 25), and had a 53-year relationship with his soul mate Howard Austen. But Vidal rejected the concept of "gay" as an identity. "Trying to make categories is very American, very stupid, and very dangerous," he said. The more I read about his attitudes the more it seems to me that he interpreted sexuality in the context of what we are lately calling "fluidity." In those views he seems extraordinarily "new millennial," even though his career spanned the second half of the 20th century.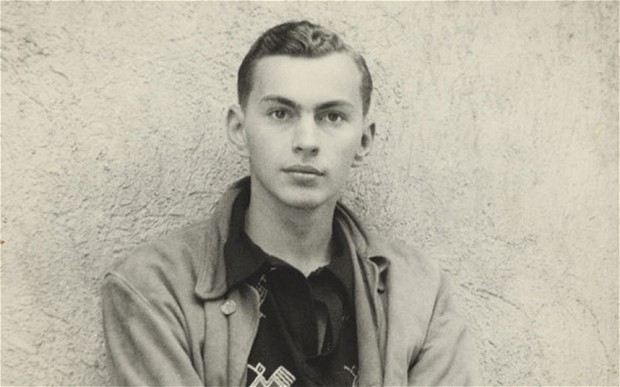 His ideal was the golden era of Greece, where bisexuality was the norm. "Gay people" didn't really exist in Greece to any appreciable extent. Men would have sex with boys, but also marry and father children. Vidal thought that it was both incorrect and wrong to put people into sexual boxes and label them.
Tim Teeman has written a book about this fascinating man called "In Bed With Gore Vidal." Teeman talked to most everyone who knew Vidal, and paints an extensive portrait of one of the most fascinating men of the 20th century. Teeman isn't so sure that Vidal was really post-gay before his time. He thinks his unwillingness to label himself came more out of the social fear that was felt by many of his generation – though it's hard for me to buy the idea that someone that fierce, who hid nothing about his life, would really be afraid of a label. Teeman also suggests he was hesitant to label himself because he wanted to be president. He was the grandson of a U.S. senator, and fifth cousin to Jimmy Carter. He did run for office, unsuccessfully, at least twice.
I've talked before about how predictable so many commentators are today. Conservatives, liberals, religious people, gay activists – all of them are so mind-numbingly predictable on any issue. Almost none of them see nuance or gray areas or possibilities beyond their narrow focus. Gore Vidal was anything but predictable. He was generally considered far left in his thought, but, he said, "I think of myself as a conservative." He was a Democrat throughout his life, but nonetheless said this: "There is only one party in the United States, the Property Party ... and it has two right wings: Republican and Democrat." He seemed to investigate all issues with an independent mind unbeholden to preconceived ideas.
Gore Vidal was a prickly, combative pain in the ass in a lot of ways, but he was a brilliant, witty, independent-minded pain in the ass. We could use a few of him today.
Categories: History Lessons
/